TFIA SEMINAR | Why Speed to Market Matters
The TFIA would like to invite you to join us for this engaging industry seminar!
WHEN |Tuesday the 8th of March, 4:00pm - 6:00pm 2016
WHERE | The Textile & Fashion Hub, 85 Cremorne St, Richmond VIC
TICKETS | $30.00 via Eventbrite HERE
Edward Gribbin, President of Alvanon, the global apparel business experts, will be our guest speaker for the afternoon. Edward will be talking 'Why Speed to Market Matters'. In light of recent topical discussions of rethinking the fashion calendar, speed and efficiency in the product development cycle are crucial to the equation. Edward will be covering the points of:
The historical (or hysterical) apparel product development cycle, and why it needs to change.
The retail apparel financial model, and why it's broken.
The empowered consumers, and how to engage them.
Lessons from other consumer product industries: What do they know that we don't?
The strategy of large, global competitors, and what local retailers and brands can do to survive (and thrive).
Why speed really matters.
The impact of 'direct-to-consumer' and the 'show now/sell now' movement.
Best practice tactics for speed, and why they may or may not work for you.
Following Edward's presentation, Toni Stalls of Architects in Apparel will be providing a practical demonstration. Toni will cover an introduction to new product development tools and how they can be used for new styles for apparel. These include; Grafis Profile Fit Pattern (digital body measurement capture), Grafis Advanced Patternmaking, Browzwear3D Visualisation, Alvanon digital and Grafis Auto Nester.
Come along and make the most of this opportunity to explore insights and outlooks of industry experts on why speed to market matters in the Textile Clothing & Footwear (TCF) industries!
ALVANON
Alvanon is a successful multi-national company with a multi-million dollar turnover. Their robust scientific approach, supported by practical tools, has positioned them as the apparel industry's leading sizing and fit experts. Alvanon is the world's largest producer of fit mannequins, with well known clients ranging from independent designers to specialty stores, from luxury to mass market, and everyone in between. From Burberry and Prada through to Victoria's Secret and Woolworths. Alvanon are also proud members of the TFIA, actively supporting the Australian Textile and Fashion Industries.
INTRODUCING EDWARD GRIBBIN
Edward Gribbin leads Alvanon teams around the globe helping apparel industry clients develop and implement robust data-driven growth strategies and solutions in disciplines ranging from business analysis, product development and supply chain to marketing, merchandising and sales. He has worked with most of the world's leading apparel organizations and is the eminent authority on strategic apparel practices and processes.
Ed represents Alvanon at conferences and events worldwide, serving numerous global organizations dedicated to the success of the retail, apparel and textile sectors. He joined Alvanon in 2006 to head Alvanon's strategic consulting team of experts and was appointed President of the company in 2011.
Prior to Alvanon, Ed served as President of Intellifit Corporation, where he co-invented the revolutionary Intellifit Body Scanner and oversaw the collection of over 120,000 consumer body scans. As Senior Vice President at Angelica Corporation, Ed managed sales, marketing, design and production for one of the largest corporate-wear companies in the U.S. Before Angelica, Ed co-founded Boathouse Sports, one of the largest specialty athletic manufacturers in the U.S.
Ed Gribbin has a Bachelor of Arts degree in Philosophy from St. Joseph's University and is a member of The Fashion Group International, The International Apparel Federation, the Product Innovation Council of the American Association of Apparel and Footwear, the Fashion & Apparel Studies Advisory Board of the University of Delaware, the International Association of Clothing Designers and Executives, The Association of Suppliers to the British Clothing Industry, and ASTM International.
ARCHITECTS IN APPAREL
"We know the TCF industry in Australia and our region is changing, and we're excited about working at the leading edge. We understand size and fit technology and can offer you access to state of the art tools, to grow both your business and our industry."
Architects in Apparel, part of Integral-T, are a unique apparel product development studio based in Melbourne, providing pattern making, grading and marker making services. The team are also acting representatives of Alvanon, the global leader in standard and customised body forms. With an extensive range, they can help you to select the correct body form for your target market. These are high quality forms based on real population data.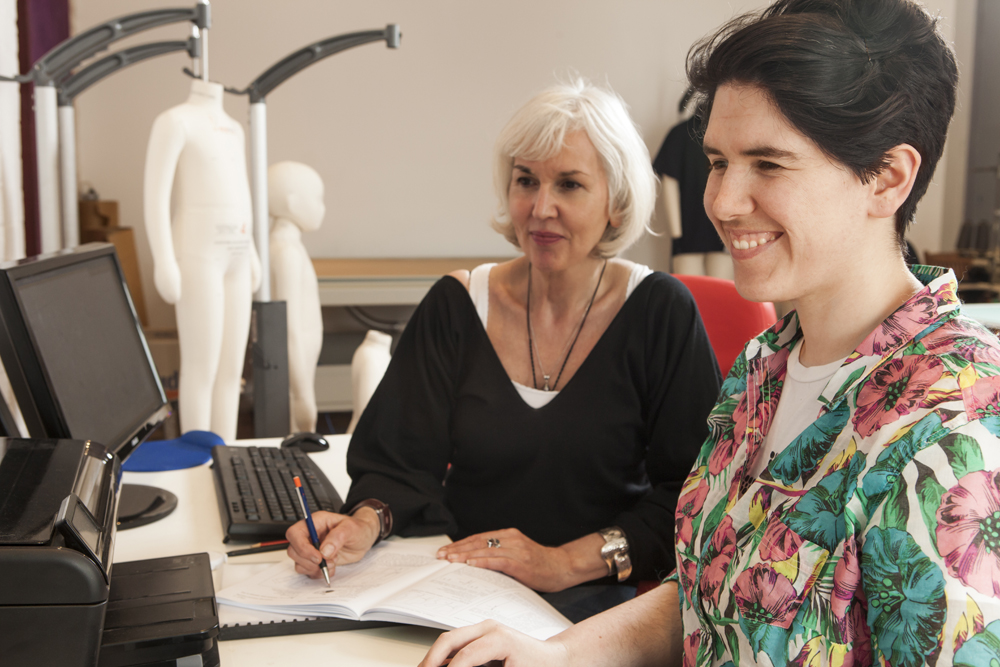 This is a great opportunity to network with industry and ensure you are up to date with Global issues in the Fashion & Textiles. Places are limited so be sure to get in quick! We looks forward to seeing you there.
SECURE YOUR TICKET HERE!
Thanks for Reading!