Recap | AFC Export Session
A big thank you to Leila Naja Hibri of Helen Kaminski, and Bruce Haines from Dean World Cargo for presenting at our Melbourne Afternoon Session on Australian Fashion Export last week! For those who couldn't make it along to the session, here is a quick recap of what you missed...
_
Dave Giles-Kaye | AFC & Australian Export
Dave set the scene for the afternoon, illustrating the global retail environment we are in and some of the Australian players currently successfully exporting. In the last 5-10 years, we've seen a big change locally, with the influx of both large fast fashion and premium brands. Our local fashion labels are cutting their teeth alongside the international brands here - a change for the positive when it comes to being ready for export.
WHO IS DOING IT RIGHT?
When it comes to Exporting in our industry, we're not just talking fashion labels. Australia exports 5-6 billion in natural fibre, with Australian wool in high demand, and Australian cotton some of the most sustainably grown in the world. We also have fantastic fashion education.
Here are some companies of note, at various stages;
Cotton On Group - With over 18000 stores, 700 overseas, COG are a growth oriented company who are very good at opening new stores and rolling out the business behind those stores.
Zimmerman - Has taken the US by storm, successfully getting their product out there and their branding right. They have a focused strategy on their brand positioning and how they deliver to their consumer.
Camilla - Have a distinctive positioning. Though a large company, they've said they have only recently been ready to go overseas. They've been going for a while successfully in Australia, they've got it right here and are now in a position to take the brand further.
Helen Kaminski - Have been successfully exporting for quite some time now, and show learnings of different strategies for approaching different markets.
Pared Eyewear - An example of a smaller company, who have been part of our Designers Abroad Program, and successful in getting into a number of department stores in both the US and the UK. Their strategy involved in a number if international trade events.
Song For the Mute - A Sydney label with a unique theme based approach to building their ranges. They've found their consumer first and then built a business and distribution channels around that.
WHEN ARE YOU ARE READY FOR EXPORT?
1) Getting it right at home before you go too far afield. This means different things for different labels and can be a quick or lengthy process, depending on supply chain complexities and scaleability of the business.
2) Focus. Know what you are doing, have a strategy in place and focus on that. We've seen this from the companies that are currently doing really well overseas.
3) Getting the resources right. There is the temptation to move quickly, it can seem easy sometimes, but doing your research is so important. You need to have the right people and resources in place.
WHAT ARE AFC DOING IN THIS SPACE?
Leadership Series | A key part o the AFC's strategic focus going forward is building Industry understanding around developing a strong fashion business. We are working with McKinsey & Company on this, planning a series of Fashion Leadership seminars that will see world leaders in the field sharing their learnings with Australia. We highly recommend taking a look at their latest The State of Fashion 2018 report >>
Resources | We also seek to make resources available where possible, take a look at our Export Resources page here if you haven't already >>
Designers Abroad | This program has been going since 2015, every year taking two contingents of late stage labels to major fashion weeks around the world including Paris, NY and more recently London. The showcase brings our Australian labels together with government, buyers, media and creates a platform to promote and sell their brand into new markets. Designers Abroad has shown success, working with iconic labels like Manning Cartel, Romance was Born, Camilla and Marc, Ginger and Smart and Pared Eyewear, to name a few. We hope to really build on this platform going forward, establish a readiness effort for companies to prepare for these opportunities, and, to provide opportunity for more labels to be involved.
Curated | We are also looking to pilot a two way trading program with a selection of labels from the Curated program. This will see us connecting labels, mentors and key industry members from both markets and see a series of business development sessions and retail activations in both markets. This collaborative way of developing relationships will create unique opportunities for our fashion labels.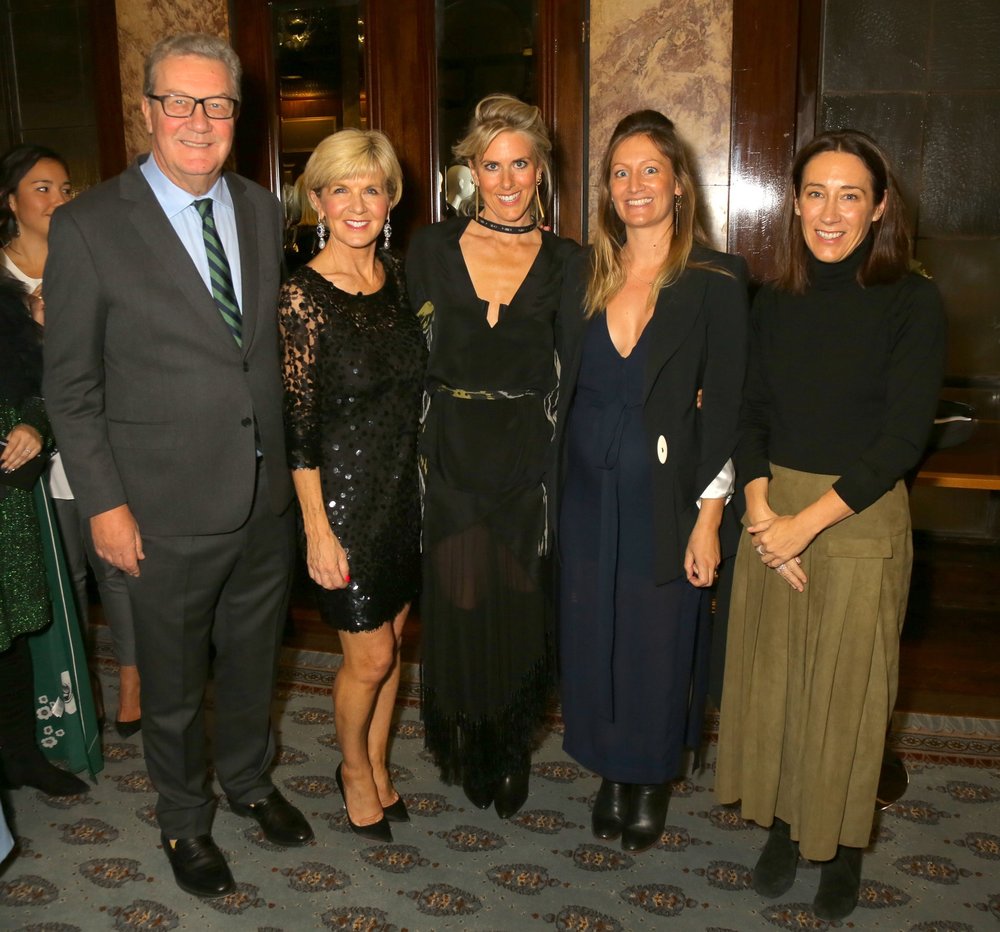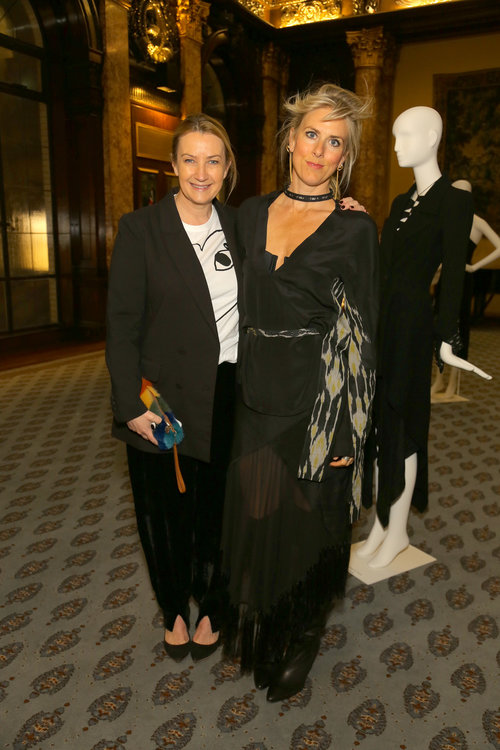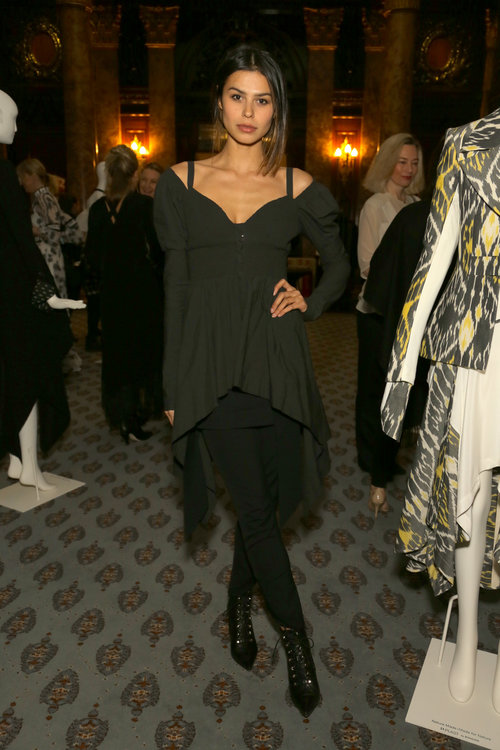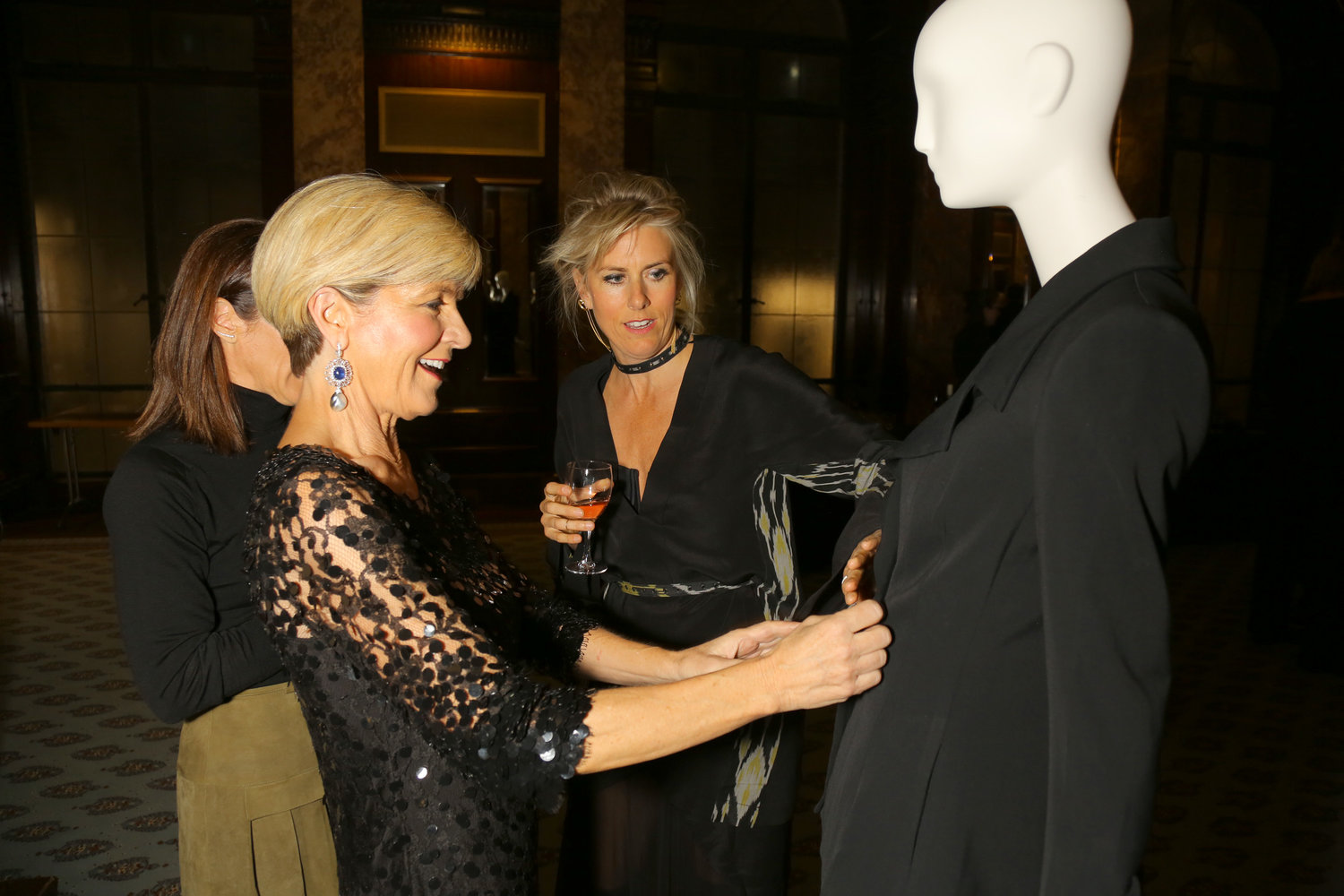 SOME ADVICE TO TAKE AWAY?
Be bold. More than anything else, you need to be driven, focused, have a strategy in place and boldly see it through.
Don't be Stupid... this one speaks for itself. Use your common sense, talk to people, do your research.
_
Bruce Haines | Dean World Cargo
Dean World Cargo have a global network, with distribution centres and hubs around the world. The team are here as a logistical resource and have developed offerings specifically for Fashion businesses. Bruce Haines broke down some key checklist points for anyone looking to export.
YOUR EXPORT CHECKLIST.
You have an order, now what? Focus on what you are really trying to do. Is it worthwhile for your business? Can you keep this consistent?
PRODUCTION | Be aware of your production costings
SELLING TERMS | Perhaps the most critical. Ensure this is factored into your costing, before you set your selling prices consider the various trading terms customers might require (EXW, FOB, FIS, CFR, etc).
TRANSPORT | This will usually depend on buyers choice, usually Air or Sea FCL/LCL. Consider cost vs speed here.
PACKAGING | This is often overlooked as the appearance of your goods at store level is vital in making the best consumer impression. Consider both external packaging to ensure it will get to where it is going in good condition. Equally important is the internal packaging to ensure it will look presentable at the other end.
SPECIAL REQUIREMENTS | Will your goods require any additional preparation prior to delivery (price tags, security tags, etc)?
THIRD PARTY LOGISTICS | You may need to use the services of a 3PL at destination to achieve some of the above, including returns and maintaining quality control.
DOCUMENTATION | You will need to provide documentation in line with your trading terms. This is usually a commercial invoice in the agreed currency, a packing list, and a certificate of origin. Consider how this will differ from one export market to another.
PAYMENT | There are various options such as Letter of Credit, Cash Against Documents, Open Account, etc.
_
Leila Naja Hibri | Helen Kaminski
Leila gave an overview of the Helen Kaminski brand, which has grown organically over 35 years. Building a following in Asia, as a coveted brand, 85% of the business is now overseas, distributed in over 95 countries across 6 continents. Globally Helen Kaminski sells an impressive over 250,000 pieces a season.
A few learnings for anyone wanting to get into Export:
1) Which Region? Why and How?
Regions are so different. Why do you want to go there? What is your retail model and how does that region operate, eg. Department stores, Shop in shops etc.
How do you express your brand in a retail setting? Establish a very specific look and feel for the brand from a visual merchandising perspective.
If you want to really grow your business, you are going to need local help; people who know people.
2) Crystal Clear Brand Position and Strategy.
This is not stable or static, it changes over time, but it is so important to be clear on what you are doing, why you are doing it , and if what you are trying to deliver (wether it be a message, style, values) will be understood by those other markets.
It's very easy to be caught out if you don't know what you are doing. Others won't buy your story if you are unclear on what it is.
3) Best Practice Operations & Global Pricing Structure.
Production, Quality Control and Logistics. It's important that quality is consistently up to standard, and delivered on time.
Asia is one of the hardest export markets, the standards are incredibly high in terms of quality control and packaging condition.
Ensure pricing is relatively consistent from country to country. Pricing structures can be all over the place with varying distribution models (eg. factors like inter-company selling, country duties, distributor margins, retail mark-ups).
Helen Kaminski for example Geo-block on their own websites, and seek to control who their distributors sell to online. It's important to be diligent in who you are selling to, distribution rights and contracts.
4) Customised Market & Marketing Approach
Each market's needs are very specific. From which distribution model you use, to what your marketing approach should be; social media? advertising & editorial pr? magazines? wechat?
Customise your approach based on the market.
5) Ruthless Branding & Distribution Strategy
You've got to be so strong. Maintain your Brand. Ensure the businesses you work with VM, price and distribute your brand in the right way. Consider brand adjacencies and publications. Everything will impact your brand globally so you need to be incredibly protective to maintain consistency.
6) Local Partners and/or Expertise
Who are you going to work with? Who aligns with your long term strategy and resources?
Look to like minded brands and see who they are working with in your desired export market.
_
SEE YOU NEXT TIME!
Stay tuned for our upcoming seminar sessions and events by subscribing to our AFC Industry Newsletter >>